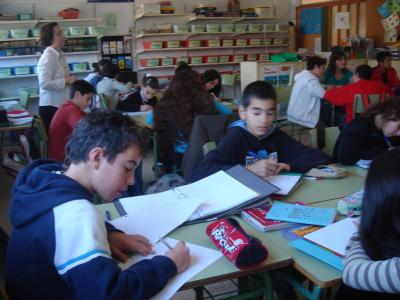 Today we have started Pathway Learning 2 in the three courses I have been: 2 ESO C, 1 ESO A and 1 ESO D.
In 2nd ESO C we have worked in the present continuous tense, like yesterday. Students had to write sentences in present continuous about the actions of different people in a building (a block of flats). They have participated a lot and they were very motivated!
After reviewing that tense, in groups and in the whole class with the teacher, they have worked individually doing grammar exercises.